I am Priyanka Khachi, 27 years old a fibromatosis patient. I used to live in a small village in Himachal Pradesh. I was 16 years old when it all started when I felt something odd in my right thigh for which I was operated in IGMC Shimla, samples were sent to the laboratory which showed no malignancy. After a couple of years, I wasn't able to bend my leg and had problems while walking and I was referred to a cancer hospital in Shimla where they did a biopsy which diagnosed no cancer cells but on the probability of cancer I went under 3 cycles of chemotherapy which was really hard for me as I lost all my hair and was extremely painful but I didn't help me at all thereafter I was referred to AIIMS Delhi where I met the doctor who suggested amputation. My parents and I were completely shattered as multiple thoughts were coming to my mind like how will I survive without a leg, who will take care of me, I will be dependent on others all my life. So decided not to go for it and went back to my hometown and started doing ayurvedic treatments, yoga and thought it would get better on its own.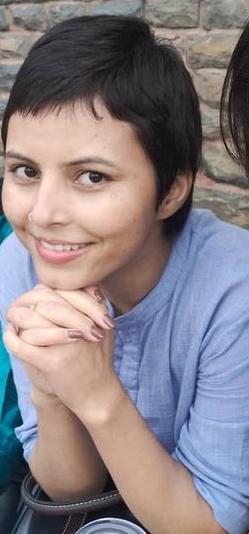 Ms. Priyanka flaunts her new look, thereby setting an example for the whole community
I completed my law and came to Delhi for coaching of judiciary exams when I felt pain in my stomach for which I went to a local doctor who advised for ultrasound and MRI which showed a solid and cystic mass on my uterus wall then I went to Apollo hospital where I was told I have stage 4 cancer based on my MRI report and asked for biopsy but I did not do it as I have had done multiple biopsies earlier as well with no clear diagnosis so I was fed up and lost my hope and went back to my hometown thinking that either it will get better on its own by doing yoga and exercises or let it be which turned out to be the worst decision of my life because that solid and cystic mass obstructed my urine to reach the bladder which left me in enormous pain as I was not able to pass urine. At that time when I was not able to pee normally and prayed for it which I couldn't have even considered that it's a blessing, I realized we are blessed with many little things that we ignore in day-to-day life which we should embrace while we have it. I had to go to an emergency in Shimla where they put a catheter and bilateral PCN in the kidney to drain the urine directly from the kidney to the bags. My parents were worried about hell but they never let me lose hope inspired me and gave me all the support one can only dream of. But this time was quite challenging for them too as it is rightly said when someone has cancer, the whole family and everyone who loves them does, too. Doctors advised me to go to AIIMS Delhi where I met Dr. Sameer Rastogi who turned out to be my hope of survival as I have never been this much happier with my treatments. I went under multiple biopsies again but still, there were no clear diagnoses. It was challenging for doctors as well to treat me but Mr. Rastogi never gave up on me and inspired me to fight this cancer all along. My brother gave up his job to take care of me, he always did put me first before everything never let me lose hope, and took care of me like a child. I was put on tamoxifen and celecoxib for a year and a half but even that didn't help me.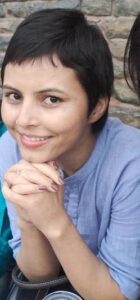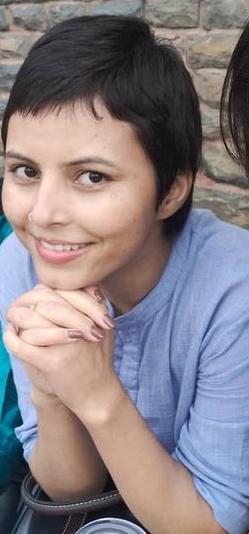 Then Dr. Rastogi suggested me to meet a doctor who is a surgeon at GTB hospital as he had already refused to operate. After multiple tests, the doctor at GTB hospital told me that I had to undergo an operation but there were 50% chances of success but my instinct didn't allow me to go for it as I was told there are chances of reoccurrence even after the operation. I was so close to giving up but I chose not to and went back to Dr. Rastogi who prescribed me Sorafenib and gave me hope to fight this cancer. After about six months I did MRI which showed a mild reduction in solid and cystic mass. I believe this is all because of my positive thinking, support from my family who always believed that it will end, and faith in my doctor which helped me get better. I regret not meeting Dr. Rastogi earlier. In the end, I want to thank Mrs. Rashi and the entire team of Sachin Sarcoma who also help Desmoid tumor patients and do support group meetings to understand their concerns and help them. I want to say that you are doing the utmost important job in eyes of God by providing awareness and helping those who need it.
My journey had been tough and challenging for me, many times I was knocked down and thought of giving up but the love of my family never let me do that, and today I feel that I will beat this disease or die trying. To all the patients I just want to say that it's a long treatment and it is so obvious to have bad thoughts sometimes.
you are allowed to fall, you are allowed to cry but you are not allowed to give up

Tweet