We invite everyone to join hands with us to Spread awareness this World cancer day.
participants can showcase their message through any art, video clip, reels, picture, song or digital content, the best-selected entries will be displayed on the Sachin sarcoma society website and social media handles.
You can submit your entries at [email protected]
latest by 28 February 2023.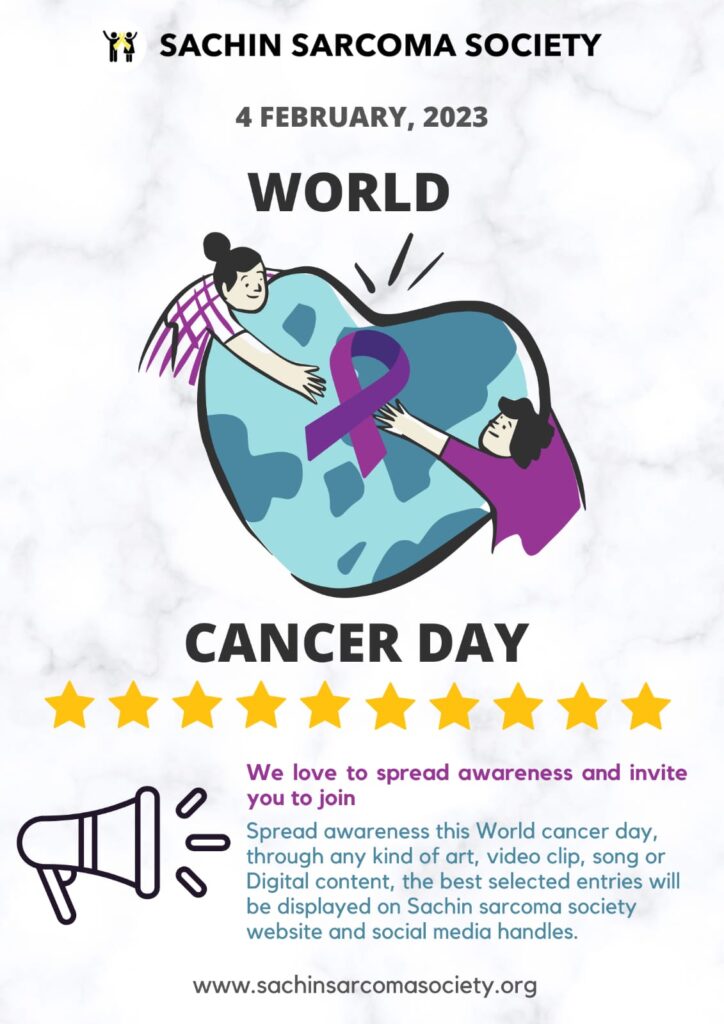 All the entries submitted will be entitled towards an E-Certification Program in contributing towards spreading awareness.