Meet Rakshit, a 25-year-old passionate Industrial engineer, and electronics manufacturing enthusiast who once dreamt of making a mark in the Electronic manufacturing industry. After completing his 4 years Stint with organizations like Samsung, vivo and Yamaha he had the whole trajectory defined to work with his dream organization Foxconn where the love of many hearts, Apple iPhones are manufactured, until this happened…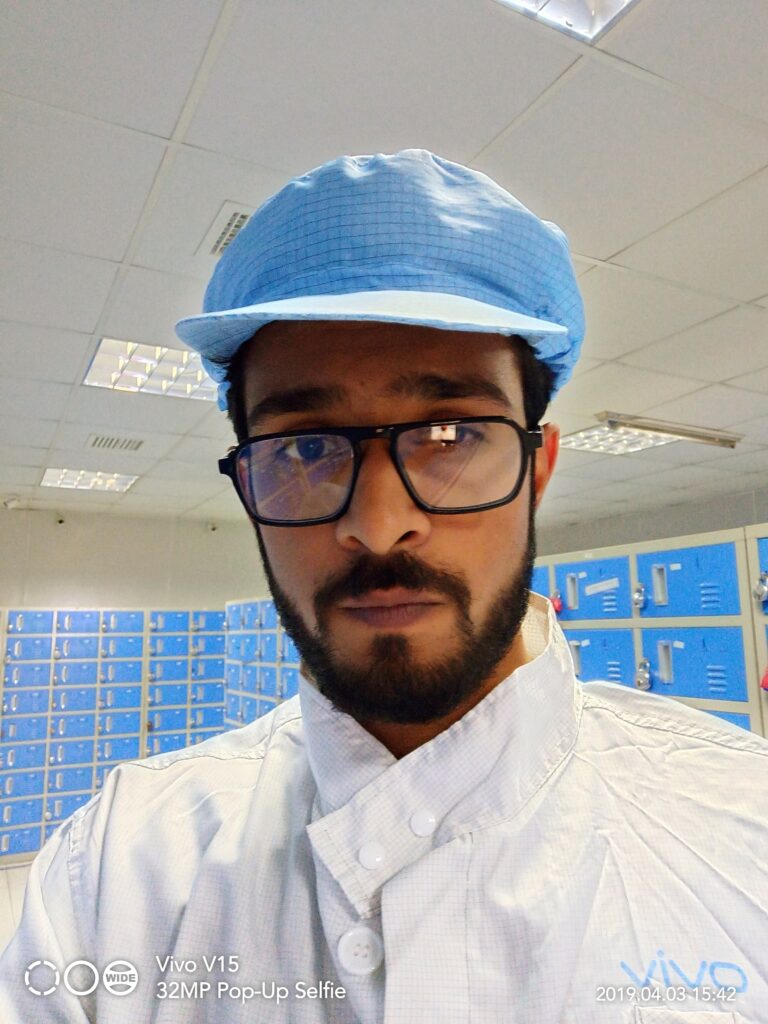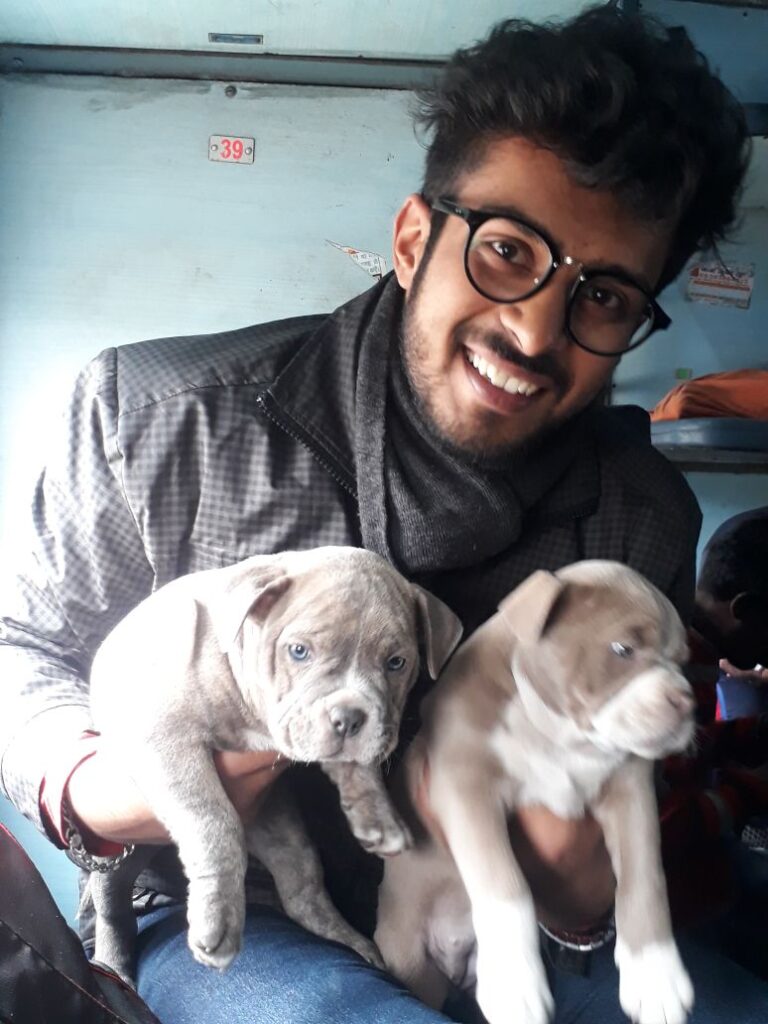 The Unexpected Beginning:
One day, while he was at the zenith of his rewarding career, Rakshit's life took a drastic turn. He fell from his bike, Royal Enfield Bullet, and what initially appeared as a minor injury led him to undergo normal physiotherapy. However, after 25 days of continuous limping, he was advised to undergo an MRI. The MRI results took everyone by surprise as they indicated fibrous dysplasia, a rare benign bone condition. But this was just the tip of the iceberg.
A Shocking Diagnosis:
Further scans revealed that Rakshit's injury was just a symptom of something far more serious. Within a week, a biopsy confirmed that he was battling an extremely rare form of bone and tissue cancer called ASPS in Stage-4 Which left his family his mom and dad in extreme shock and trauma, he kept thinking "God, why me? Why did I get this? I have never harmed or cheated anyone. Unlike more common cancers like Breast Cancer, Lung Cancer, and Colon Cancer which have more Doctors and more money funded for research and there are numerous treatment options, ASPS on the other hand being a very rare form of cancer has no definitive cure anywhere in the world. The cancer was not only chemo resistant but had also spread to his brain and both lungs.
A Grueling Journey:
Rakshit's battle against cancer is nothing short of heroic. His first treatment involved palliative brain radiation therapy, which left him on complete palliative care for three months. This phase was marked by radiation toxicity and hair loss, but it also showcased his unwavering spirit. The journey continued with a significant milestone: a total hip replacement surgery. His left femur and hip bone couldn't be Saved and a risky 12-hour surgery was the only option. His left hip was replaced with a titanium implant by the skilled hands of Dr. Vivek Verma at Max Healthcare, Vaishali. Rakshit knew that this implant would never be the same as a natural hip, and he would never run again. Nevertheless, he embraced the challenge with determination and emerged victorious.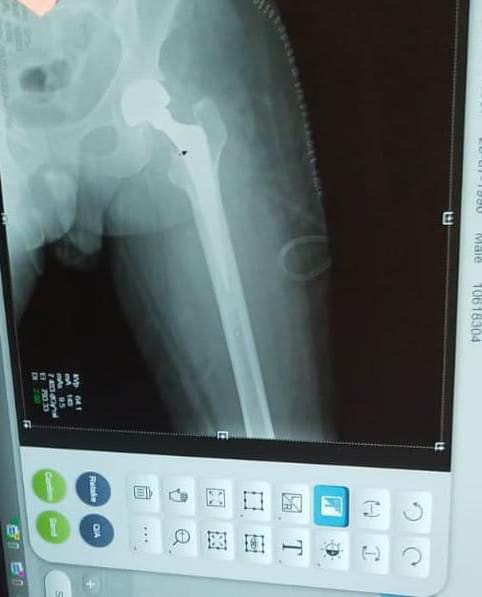 Undaunted by Lung Tumors:
Rakshit's determination to lead a normal life was tested again when a tumor inside his lung grew larger, causing a rib fracture due to continuous pressure. With the guidance of Dr. Sameer, the tumor's growth was brought to a halt. Rakshit remains hopeful that advanced research will ultimately help him eliminate the remaining lung tumors.
Gratitude and Hope:
Despite reaching a point where further surgeries are no longer possible, Rakshit is deeply grateful to his treating oncologist, Dr. Sameer Rastogi, at AIIMS Delhi. Dr. Rastogi has been instrumental in helping Rakshit determine the most effective treatment for his cancer: immunotherapy.
The Battle Continues:
Immunotherapy, while promising, comes with significant costs, making it challenging to afford in India. Yet, Rakshit's family is leaving no stone unturned by trying at premier centers in India like AIIMS Delhi, options for clinical trials, Tata Memorial Hospital, Rajiv Gandhi Hospital, Max Healthcare, and various other interactions with Doctors abroad to control the spread of cancer and save his life. Along with his family he has seen the toughest phase of his life that anyone can ever imagine from being given 3 months to live to being financially vulnerable.
since he is still under treatment ( click to know more about his fundraiser journey fund raiser) with high hopes to support other sarcoma effected people and spreading the awareness about how early detection and right treatment can save misery and money.
His journey is a ray of hope and magnifies power of hope, resilience, and the unwavering spirit of a cancer warrior.

-His Support system
Rakshit's Altruistic Journey at IIMS New Delhi 👇⬇️

In the poignant month of March 2022, Rakshit's life was forever altered when he met the indomitable Mrs. Rashi Kapoor, a survivor of the relentless Sarcoma, and the unwavering president of SSS. Through the shroud of his own recent diagnosis, Rakshit carried a torch of unwavering determination to tread the altruistic path paved by Mrs. Kapoor.

With the unwavering support of the Sarcoma Society and the benevolent guidance of his dedicated oncologist at AIIMS Delhi, Dr. Sameer Rastogi, Rakshit harbored a noble aspiration — to alleviate the heavy burdens weighing down the hearts of cancer-afflicted souls.

Today, he envisions carving out a significant portion of his career as a burgeoning youth cancer influencer and a beacon of hope as a social worker. His unwavering mission: to shatter the unjustified shroud of fear that envelopes cancer and to cultivate a more accurate perception of this relentless adversary in today's world.

Rakshit is acutely aware that cancer, though rare, brings forth a unique array of challenges to those it touches. He firmly believes that the time has come to revolutionize the way we view and address this daunting foe, just as other societal issues have advocates who champion their cause.

Armed with the wisdom gained from in-depth surveys and heartfelt interactions with hundreds of patients, Rakshit possesses an intimate understanding of the profound impact that the mere utterance of the word "cancer" has on the collective Indian psyche. With unwavering dedication, he nurtures the dream of alleviating the profound suffering endured by those who receive an early diagnosis, understanding that not everyone, but someone, can find solace and strength through timely and compassionate counseling.